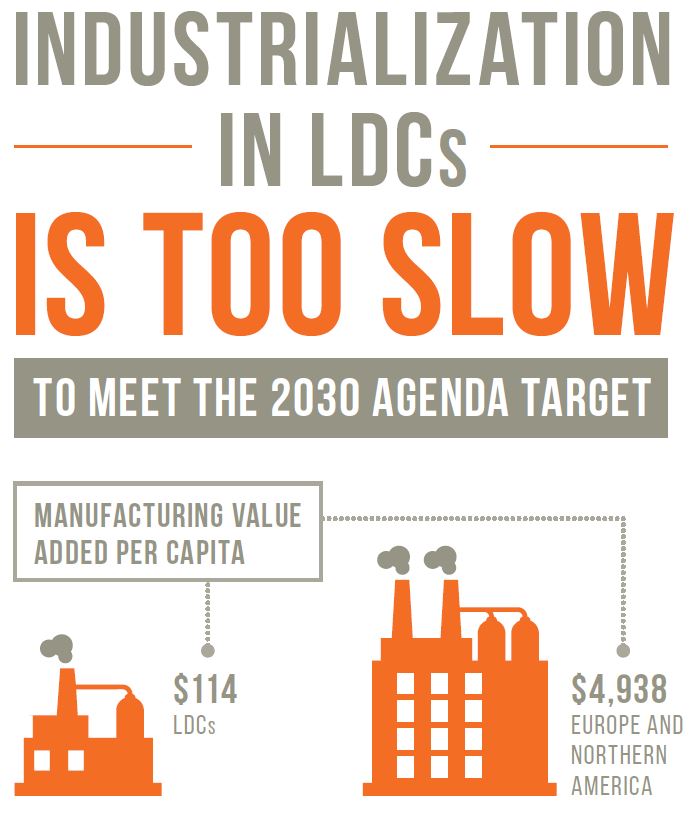 Gary Fowlie of ITU on Goal 9
Inclusive and sustainable industrialization, together with innovation and infrastructure, can unleash dynamic and competitive economic forces that generate employment and income. They play a key role in introducing and promoting new technologies, facilitating international trade and enabling the efficient use of resources. However, the world still has a long way to go to fully tap this potential. Least Developed Countries (LDCs), in particular, need to accelerate the development of their manufacturing sector if they are to meet the 2030 target, and scale up investment in scientific research and innovation.
In LDCs, the share of manufacturing in total GDP increased 2.5 per cent annually between 2015 and 2018. However, that still falls short of the pace needed to achieve a doubling of the Manufacturing Value Added (MVA) share in GDP by 2030, and calls for accelerated action. The disparities in industrial productivity between rich and poor nations remain stark. For instance, MVA per capita was only $114 in LDCs compared to $4,938 in Europe and Northern America, in 2018.