Youth4GlobalGoals on Goal 8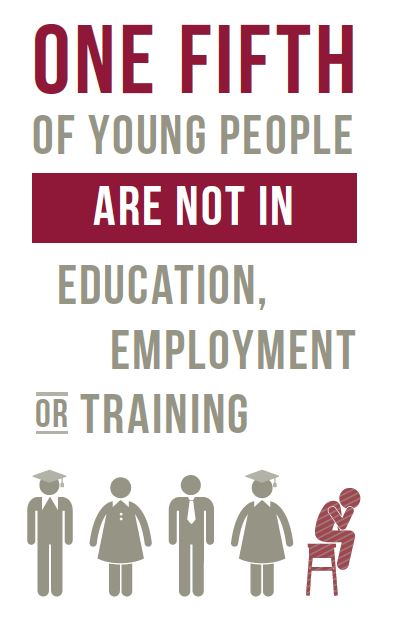 In 2018, one fifth of the world's youth were not engaged in either education, employment or training (NEET).
In other words, they were neither gaining professional experience nor acquiring or developing skills through educational or vocational programmes during that formative stage of life. The situation is most serious in Central and Southern Asia and in Northern African and Western Asia, where more than one quarter of youth fall into this category.
Gender differences in this regard are pervasive. In 2018, young women were more than twice as likely as young men to be unemployed or outside the labour force and not in school or in a training programme.