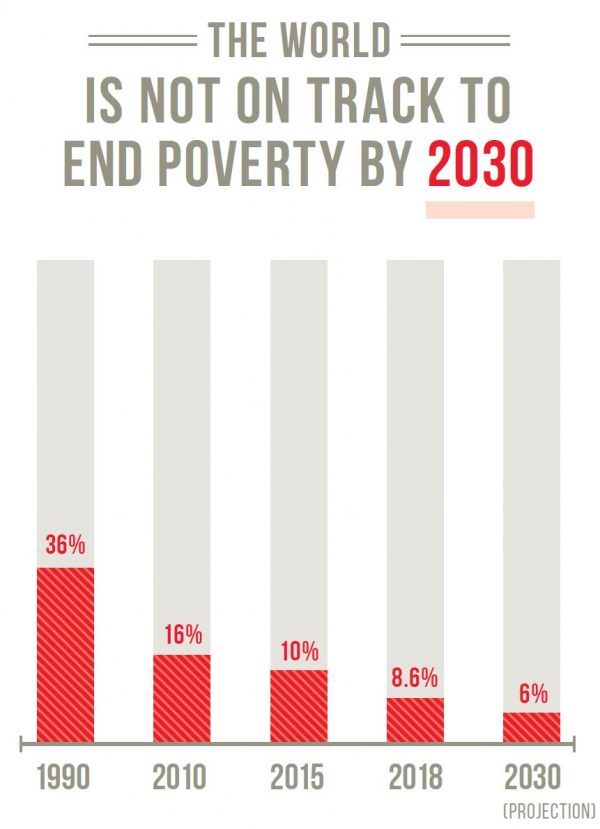 Nik Sekhran from UNDP on Goal 1
The share of the world's population living in extreme poverty decreased to 10 per cent in 2015, from 16 per cent in 2010 and 36 per cent in 1990. More than one billion people have lifted themselves out of poverty over the past 25 years. Much of this progress was in Eastern Asia, where the poverty rate fell from 52 per cent in 1990 to 10 per cent in 2010 to less than 1 per cent in 2015.
More recently, Southern Asia has made impressive inroads against extreme poverty, helping to reduce the global rate further. However, the pace of change is decelerating. Extreme poverty remains stubbornly high in low-income countries and countries affected by conflict and political upheaval, particularly in sub-Saharan Africa. Among the 736 million people who lived on less than $1.90 a day in 2015, 413 million were in sub-Saharan Africa. This figure has been climbing in recent years and is higher than the number of poor people in the rest of the world combined.